Interview: Jan Ratheisky talks with SPACE RC before the ETS round in RICCIONE
We are happy to introduce the interview with one of the most fast rc drivers in the world: JAN RATHEISKY.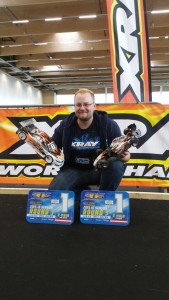 Hello JAN, it's an honor for us an interview with you.
No problem SPACE RC.
Where have you pratice in before ETS in Riccione and what are your impression about the car and the new Volante tyres?
I don't practice for the ETS.
Last weekend I drove the X-Race wich was the first time outdoor this year.
But not with the new Volante tires  I mounted old rims of Martin Hudy after the race for some packs, feels like oversteering so basicly I should like the tyres.
What is your favourite surface? And what do you think about the Riccione track?
The track looks cool, badly the weather looks bad.
Would like to enjoy this race at the beach.
Do you think to use the ARS rear suspension or the classic one for this kind of track?
Ars, i guess so yes.
Do you think that T4 16 will have some advantages compared to other competition cars?
Yes, we have a lot traction even with a worse setup because of our good working flex.
Who will be your biggest rival at ETS in Riccione?
F1 it will be Olli in Stock Marek and in mod all guys who doing this as work eheh.
Thanks a lot JAN for your time.
Ci vediamo a Riccione.
GIVE A LOOK TO THE JAN RATHEISKY VIDEO INVITE AT THIS LINK  https://modellismo.in/wp-content/uploads/2016/05/12967951_10209100947784143_4921016664754695793_o.jpg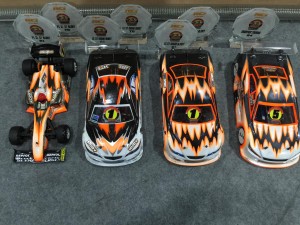 Ciao JAN, per noi è un onore intervistarti.
Nessun problema SPACE RC.
Dove ti sei allenato prima dell'ETS di RICCIONE e quali sono le tue impressioni sulla macchina e le nuove gomme Volante?
Non mi sono  allenato per l'ETS.
Settimana scorsa ho corso l'X-Race che è stata la prima gara outdoor dell'anno.
Non ho provato le gomme Volante nuove, ne ho montato qualche treno usato da Martin Hudy dopo la gara, ho avuto buone sensazioni, producevano un po di sovrasterzo quindi dovrebbero piacermi.
Qual'è la tua superficie preferita? E cosa ne pensi della pista di RICCIONE?
L'asfalto mi piace molto, la pista sembra bella, peccato che il meteo non prometta nulla di buono, sarebbe stato bello godersi la spiaggia.
Pensi di usare il sistema ARS e la sospensione posteriore standard per questo tipo di pista?
Penso che userò l'ARS.
Pensi che la T4 16 abbia dei vantaggi rispetto agli altri modelli da competizione?
si, abbiamo tanta trazione anche con un setup sbagliato, tutto grazie alle caratteristiche di flessibilità del modello.
Chi saranno i tuoi più grandi rivali all'ETS di RICCIONE?
Per la F1 Olli, nella STOCK Marek ed in ogni modo tutti i ragazzi che saranno qui eheh.
Grazie mille JAN per il tuo tempo.
Ci vediamo a RICCIONE.
GUARDA L'INVITO DI JAN RATHEISKY NEL VIDEO A QUESTO LINK  https://modellismo.in/wp-content/uploads/2016/05/12967951_10209100947784143_4921016664754695793_o.jpg